Featured Media
Image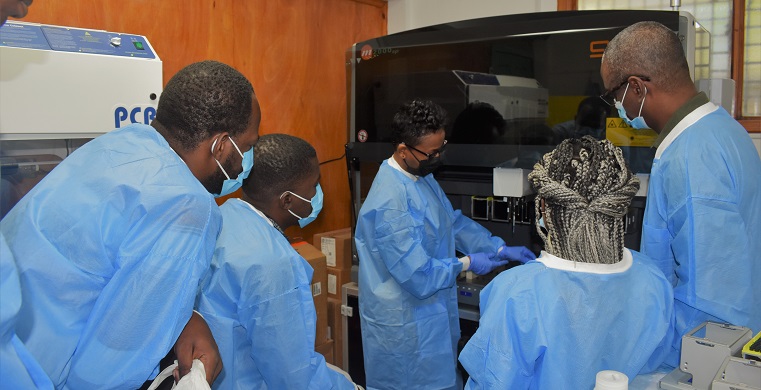 Topics:
Related Global Health Areas
Lead Paragraph/Summary
The USAID Global Health Supply Chain Program-Procurement and Supply Management (GHSC-PSM) project hosted a satellite event at this year's African Society for Laboratory Medicine (ASLM) virtual conference on November 17, chaired by USAID Senior Laboratory Systems Advisor, Matthew Wattleworth.
During Beyond DNO: The Changing Landscape of Laboratory Medicine, USAID and GHSC-PSM briefly introduced diagnostic network optimization (DNO), what it is and what it entails. Introductions were then followed by experiences from Lesotho and Nigeria around DNO implementation, lessons learned, challenges and next steps. The session also introduced attendees to the new GHSC-PSM handbook on Beyond diagnostic network optimization: A network approach to strengthening and scaling up laboratory service.
The successful session closed with the announcement of follow-up webinars to be organized by GHSC-PSM around other elements of laboratory network optimization in the coming months.
Missed the session? Check out the Twitter thread here and here.
Introductions: Matthew Wattleworth, USAID
The Network Approach Overview: Andres McAlister, GHSC-PSM
(Download PPT)
Country Experience - Lesotho: Muccara du Preez, Lesotho Ministry of Health
(Download PPT)
Country Experience - Nigeria: Theophilus Faruna, GHSC-PSM (on behalf of the Nigeria Ministry of Health)
(Download PPT)