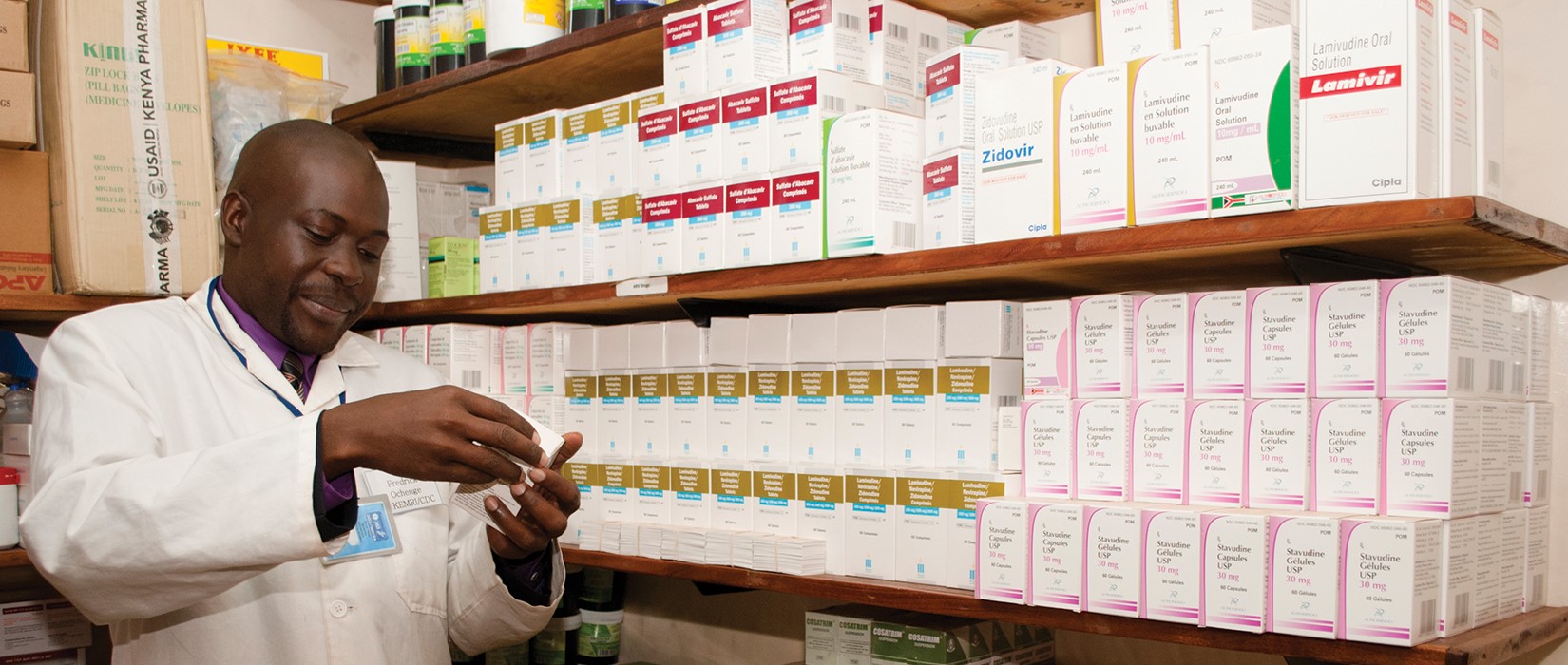 Who We Are
Afya Ugavi is a five-year health system strengthening activity funded by USAID under the Global Health Supply Chain – Procurement and Supply Management (GHSC-PSM) contract. GHSC-PSM connects technical solutions and proven commercial processes to promote efficient and cost-effective health supply chains worldwide to ensure an uninterrupted supply of public health commodities that save lives.
For additional background information on Afya Ugavi and to learn about the achievements of the project since its launch in October 2017, view the Afya Ugavi Fact Sheet.
What We Do
The goal of the country-specific task order known as the Afya Ugavi Activity is to ensure that there is a well-functioning supply chain management system in Kenya that provides adequate, safe, affordable, and reliable supply of health commodities. The Activity supports the following health program areas in ten (10) counties as of October 2019 and at the national level: HIV/AIDS; Malaria; Family Planning; and Reproductive, Maternal, Neonatal, Child, and Adolescent Health.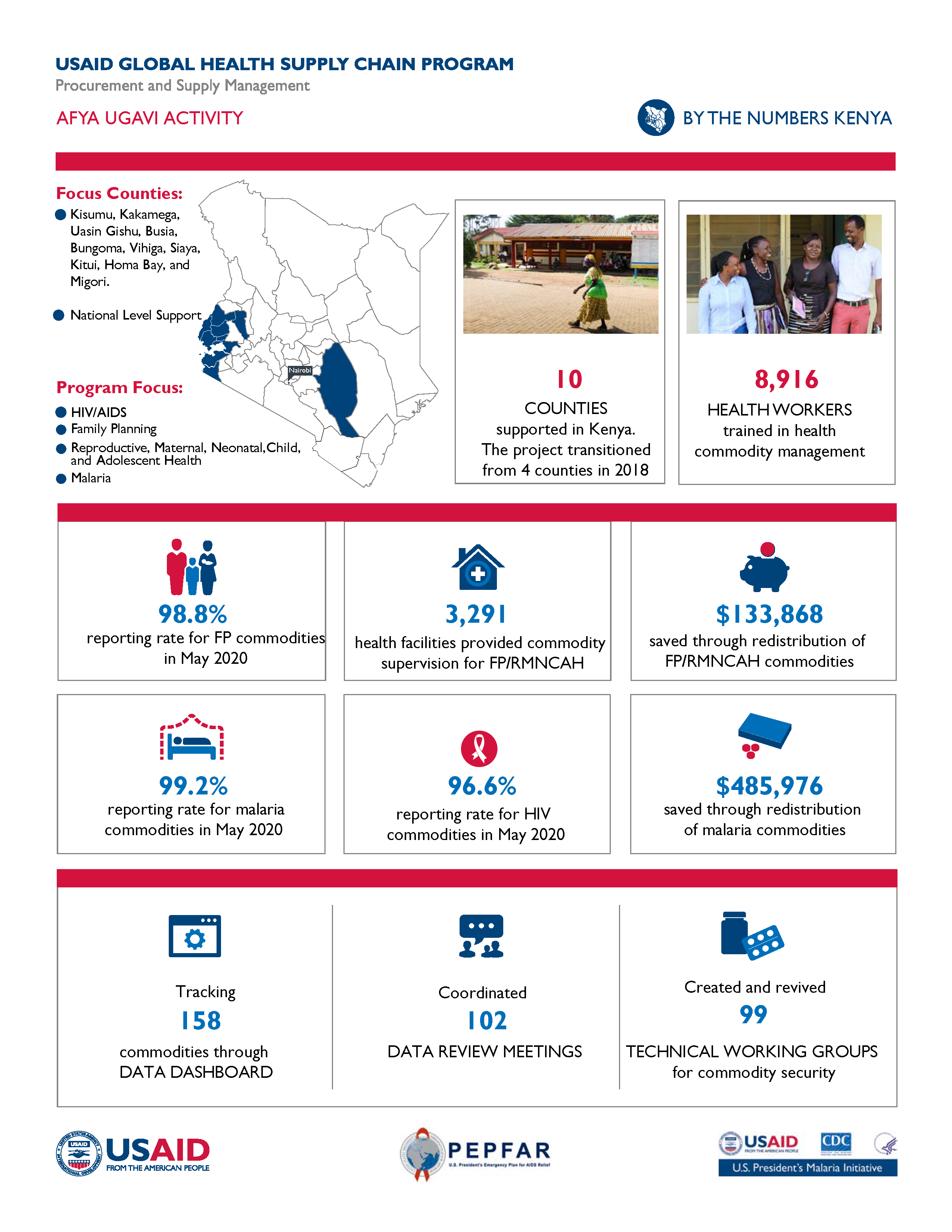 Afya Ugavi Results Framework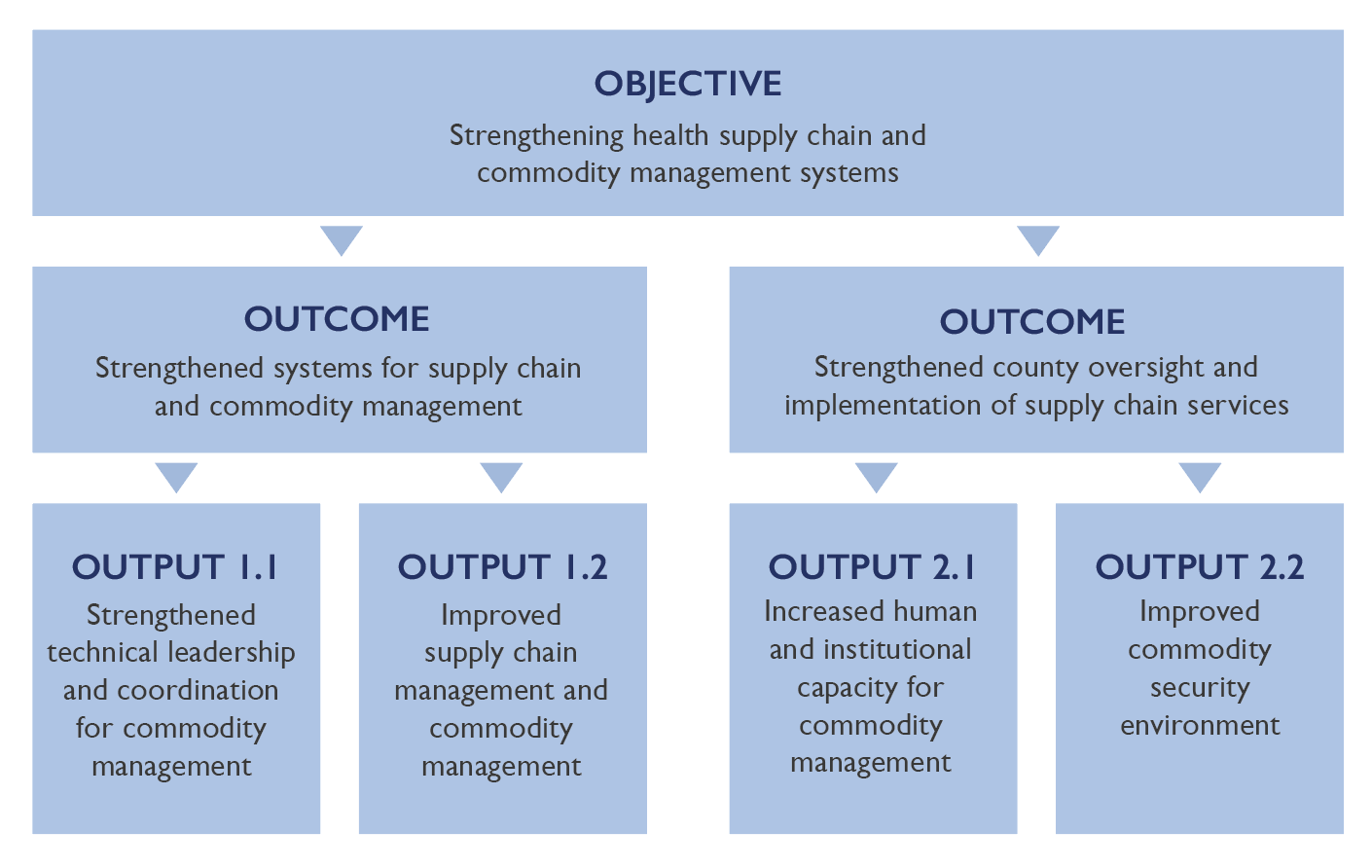 Contact
Contact Address
First Floor Rivaan Centre, Muguga Green, Westlands
P.O. Box 1325 – 00606
Nairobi
Kenya