Featured Media
Image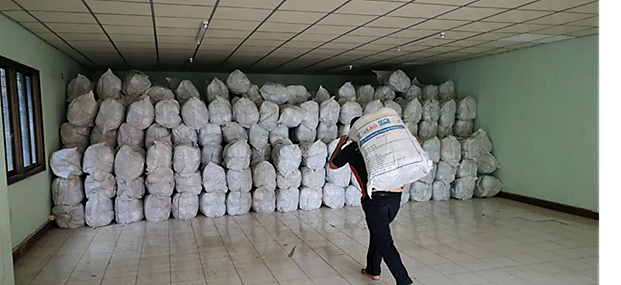 Topics:
Related Supply Chain Topics
Lead Paragraph/Summary
With an increase in COVID-19 cases during the second quarter of 2021, Thailand and Lao PDR tightened its border controls, which impacted a planned shipment of 70,000 USAID GHSC-PSM-procured long-lasting insecticide-treated nets (LLINs) that was supposed to arrive in Vientiane, Lao PDR via Bangkok by the end of July 2021.
In response, USAID GHSC-PSM and its third-party logistics (3PL) provider immediately rerouted the shipment through Laem Chabang Port in Chonburi Province, Thailand, instead of Bangkok.
The three truckloads with 1,400 cartons of 70,000 LLINs crossed the Thailand-Laos border on August 10, 2021, arriving in Vientiane on August 12. USAID/Laos handed over the LLINs to the Lao Ministry of Health on September 10, 2021, to support the country's progress towards malaria elimination by 2030.
Following the September handover ceremony, 25,000 LLINs were immediately distributed to protect pregnant women, while 20,000 will be used for the 2022 mass distribution campaign and 25,000 will be further allocated to the community level; these timely distribution efforts will help protect vulnerable populations throughout Lao PDR from malaria.
For additional information, check out our promotional video crafted for World Mosquito Day 2021.