Featured Media
Image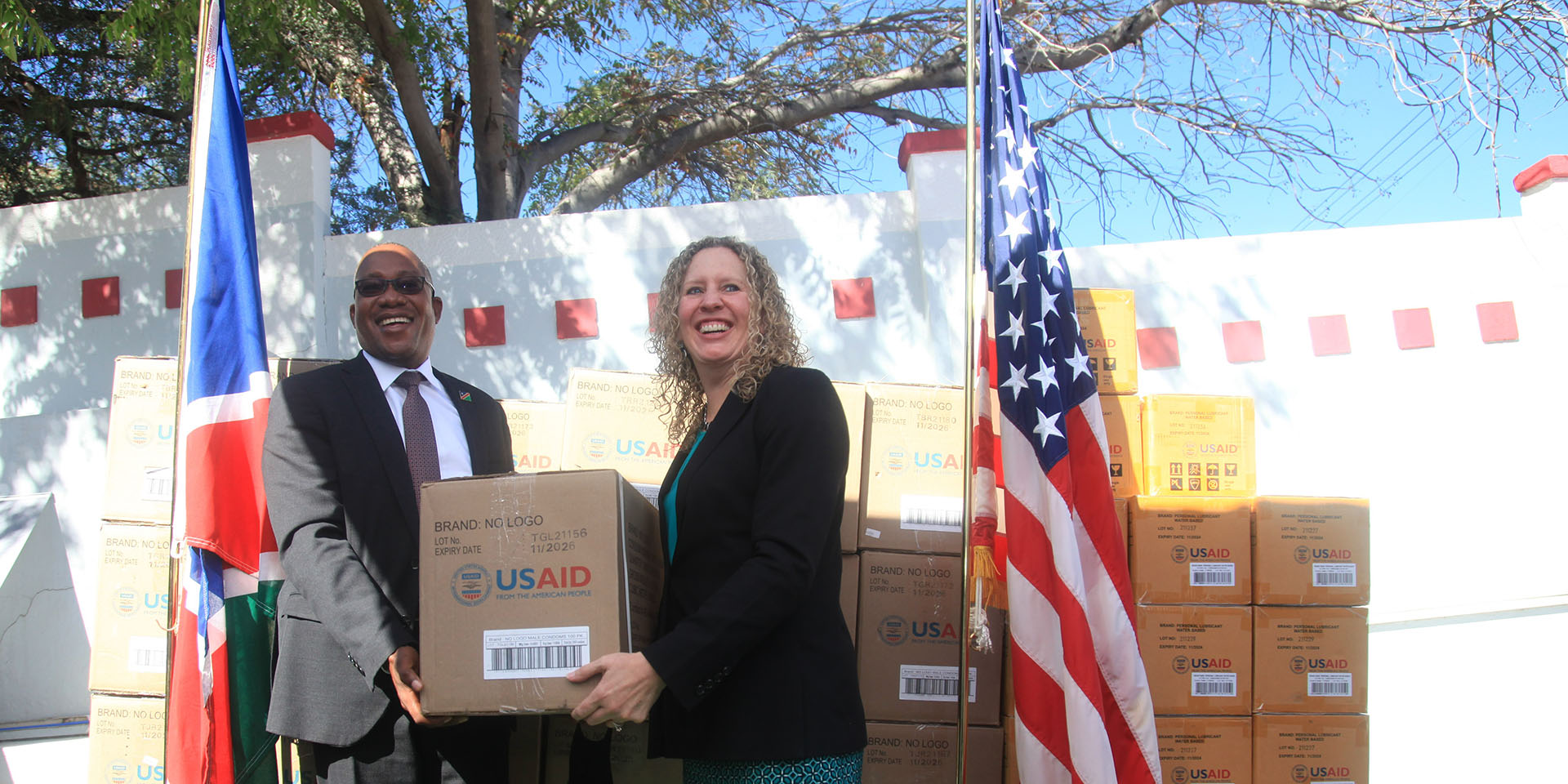 Topics:
Related Supply Chain Topics
Related Global Health Areas
Lead Paragraph/Summary
 Namibia has one of the highest HIV prevalence rates in the world but has experienced condom shortage in recent months. Condoms and other contraceptives are a priority for the Namibian government in preventing the spread of HIV.
To support efforts by the Government of Namibia to address this shortage, the United States Agency for International Development (USAID) donated 6.9 million condoms and 2.6 million lubricants through the USAID Global Health Supply Chain Program–Procurement and Supply Management (GHSC-PSM) project.
"Condoms are directly responsible for helping the world reach the target of 200,000 or fewer infections by the year 2030," said Mr. Ben Nangombe, Executive Director of the Ministry of Health & Social Services, further stressing the importance of reducing new infections in achieving Namibia's 2030 targets.
As part of the U.S. President's Emergency Plan for AIDS Relief (PEPFAR) , USAID supports 75 facilities in 10 priority geographical areas through its partner Intrahealth Namibia around the country. The program provides condoms to 18 organizations in these key locations. It is the only project that distributes lubricants and flavored condoms in the country, ensuring an uninterrupted supply of public health items that save lives.
"As partners, we must prevent the transmission of HIV. These commodities are so important to fortifying this first line of defense" said Ms. Jessica Long, Chargé d'Affaires of U.S Embassy.
Since 2006, USAID has partnered with the Namibian government and local organizations (including faith-based health organizations) to make HIV services for counseling, testing, prevention, care, and treatment more widely available to communities throughout Namibia.
USAID, through GHSC-PSM, will continue to support the Government of Namibia to make quality health products consistently available throughout the country.